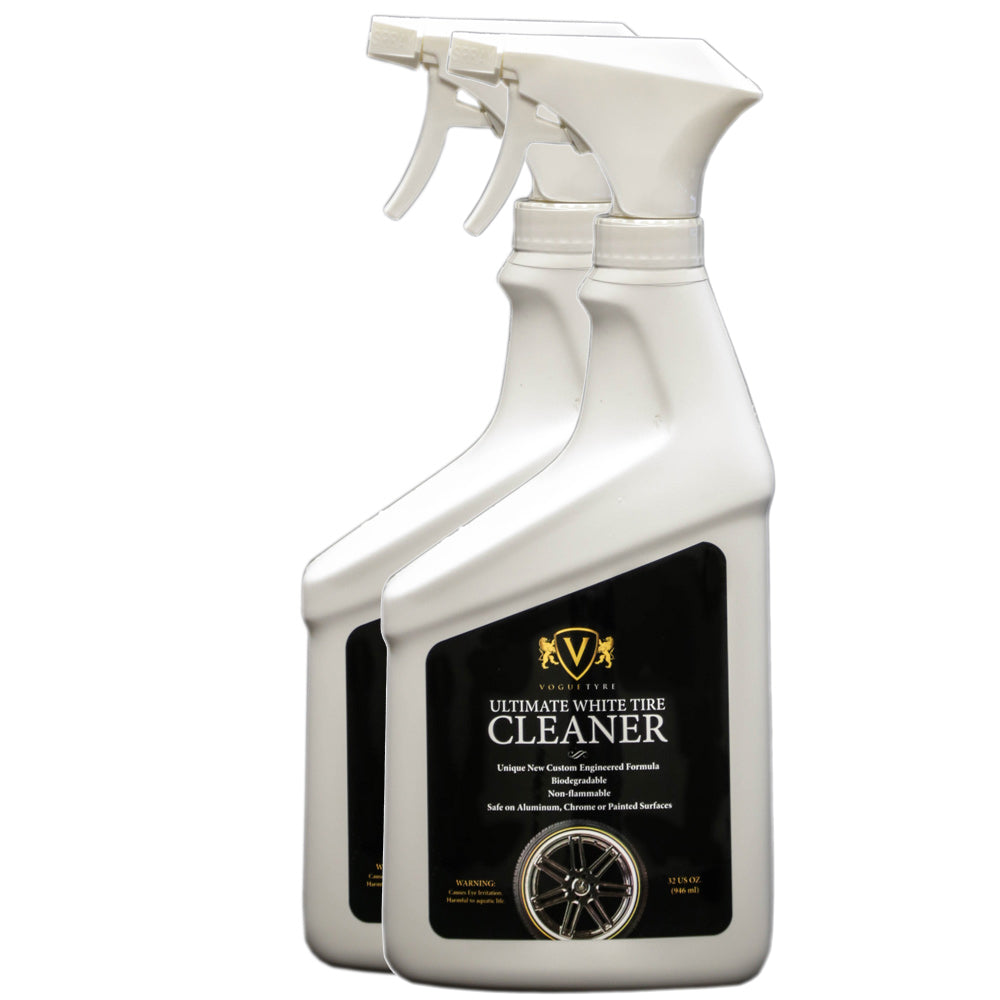 Vogue Tyre Ultimate White Whitewall Cleaner - 2 Bottle Pack
2 pack -- Two 32oz. Bottles In Each Package
Vogue Tyre only recommends using Vogue Tyre Ultimate White Tire Cleaner. It is the only cleaner approved for use on your Vogue Tyres as other cleaners will destroy the Whitewall and Gold Stripe, or Red Stripe.
The only cleaner approved for use on Vogue Tyres
Keep your Vogue Tyres looking new
Non-abbrasive to the Whitewall white rubber
You can see a short video showing how to properly clean your tires here on our YouTube channel.
Please note: Due to the ongoing pandemic, our shipping times may become delayed. While we try to get every order out within 2 business days, if the supply chain is interrupted you may receive your package later than normal. Thank you for your patience.
NOTE: We do not ship to Alaska or Hawaii, or P.O. Boxes. We also cannot ship this item any other shipping speed than regular ground shipping via UPS or FedEx because the sudsing of the cleaning agents will cause the bottles to leak due to air pressure or extremely rough package handling. We ship all packages of this cleaner marked clearly with "Fragile Liquid" labels on them.
---
Contains: Water, Glycerin, Magnesium Chloride, Magnesium Nitrate, Methylchloroisothiazolinone, Methylisothiazolinone, PPG-9-Ethylhexeth-5, Sodium Glycolate, Sodium Hydroxide, Sodium Silicate, Tetrapotassium (phosphonooxy)phosphonate, Tetrasodium EDTA, Trisodium NTA
View Material Safety Data Sheet (SDS)         View Ingredient Disclosure